Every year at the end of June, during the flowering period, we invite you to visit true lavender plantations. The beautiful blue-violet color that covers our hill at this time will surely enchant you. Get to know the story of natural products made from true lavender. In addition to the tour, we will also introduce you to steam distillation and what we can prepare from true lavender.

​
​
Sign up for a tour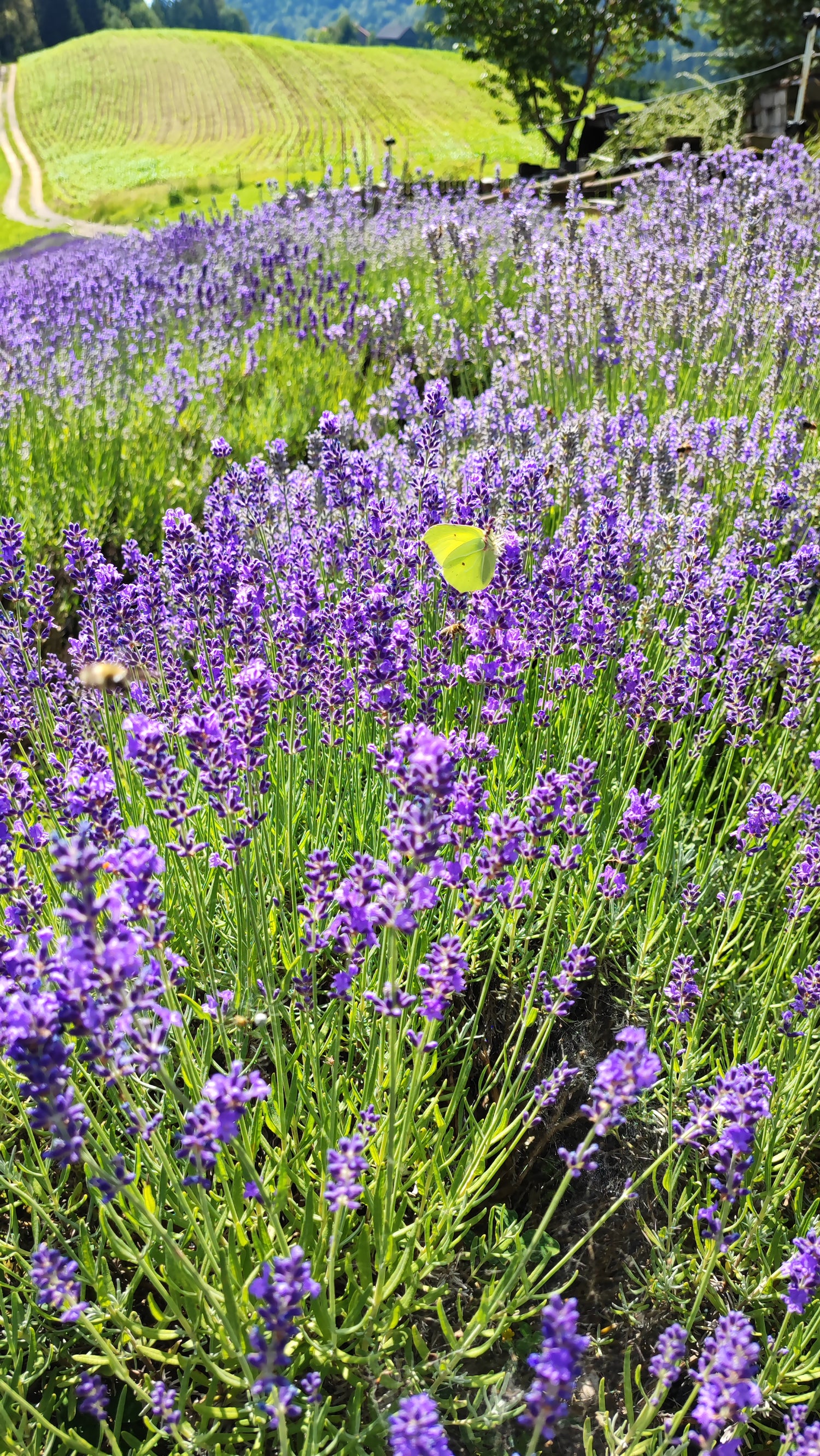 of blooming lavender plantations
During the tour of the plantation, we will learn about lavender as a plant, its main characteristics and usefulness.

We will introduce you to true lavender that grows in our fields in Topolšica and reveal interesting facts about the use of lavender in the past.
At the end, we will learn why and where we can use lavender, and we will also introduce you to the products we make on our property from our organically grown lavender.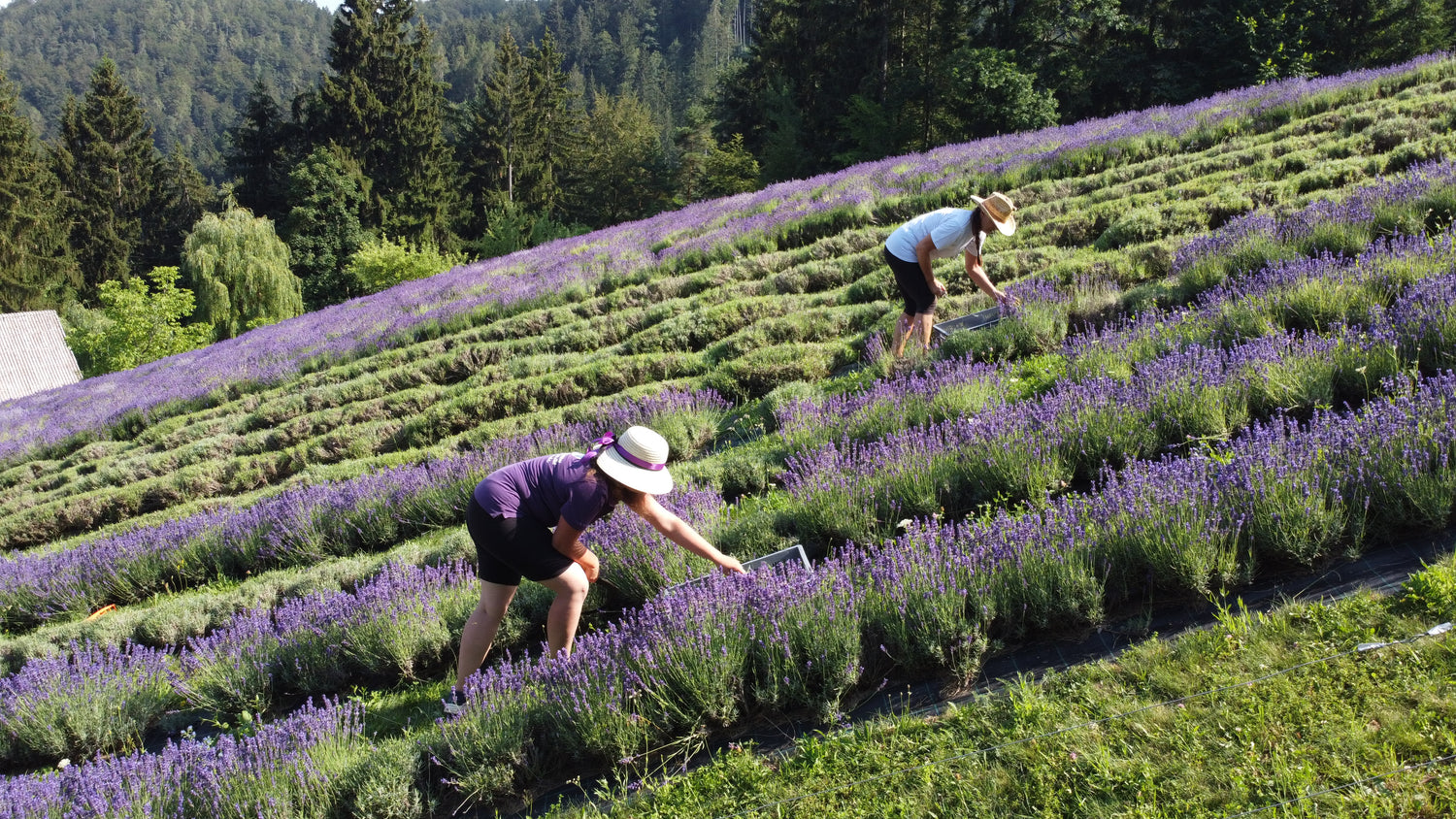 true lavender harvest
Harvesting is the most beautiful part of working with lavender. That's when the blooming plantations of true lavender smell the best. At just the right ripeness, the flowers are harvested and prepared for drying or distillation. Since we have to fully focus on the harvest during this time, guided tours are not available. However, you are always welcome at the blue hill with prior notice. You will be able to see the process of steam distillation of fresh flowers and the preparation of flowers for drying.